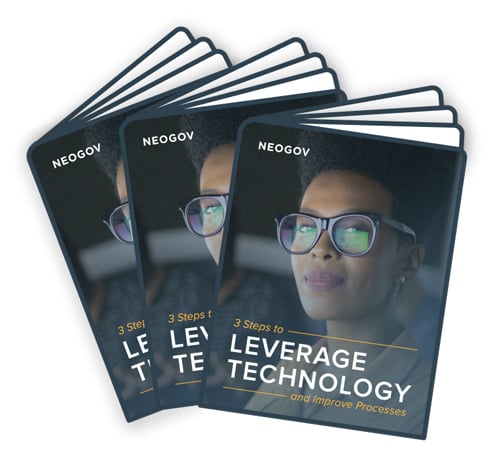 3 Steps to Leverage Technology and Improve Processes
Adopting technology isn't just a trend – it's a necessity. Technology holds the power to transform public safety agencies into efficient, responsive organizations. But keeping up with rapidly evolving industry trends and the leading technology solutions can be overwhelming.
Thankfully, leveraging technology to improve processes doesn't have to be complicated. This report offers first responders 3 simple steps to jumpstart technology adoption. Filled with the latest trends and challenges facing the public sector, this report will serve as your guide.
Download the report today to learn more about…
Why the public sector is a slow adopter of modern solutions
The key to improving recruitment and retention
What to include in your technology integration plan
The one role that can make-or-break your modernization efforts
And more!
Want to know more about leveraging technology in your public safety agency?
Learn directly from the experts at Ignite – NEOGOV's User Conference. Gain insight into the latest public sector trends while connecting with other public safety leaders at the MGM Grand in Las Vegas. Learn about this year's Ignite lineup of speakers, sessions, roundtable discussions, social events – and more!