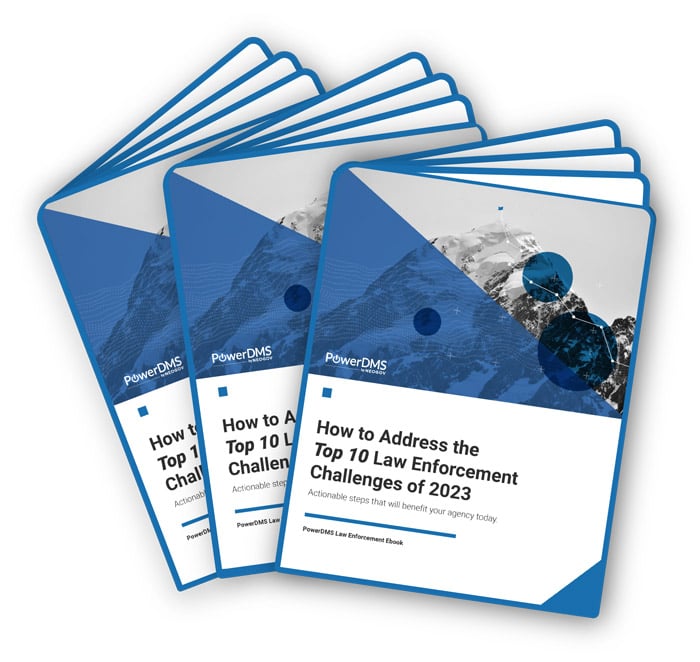 Hear from fellow officers in our 2023 ebook!
How to Address the Top 10 Law Enforcement Challenges of 2023 combines expert insights, research, and data into actionable strategies and solutions that will benefit you and your agency today.
Discover tools to address:
Officer mental health and wellness
Officer morale
Public perception and the community relationship
Recruiting and retaining officers
The invasion of technology
And much more!